International Society for the Study of Vascular Anomalies
Newsletter Vol 4 - No 2 | October 2020
President's Message
Dear Friends & Colleagues,
Welcome to the ISSVA newsletter. First, and most importantly, I send best wishes from the ISSVA board and management to our members still struggling with the pandemic. We know that you are going above and beyond to care for your patients in challenging circumstances.
I would also like to welcome new members of the ISSVA board elected at the last General Assembly. Learn more about them on the ISSVA website.
While it was very disappointing not to be able to see everyone in person in Vancouver, the meeting's transformation into the first-ever ISSVA online workshop was an unqualified success. The management team at EDI did a fantastic job in a short time to make the meeting an online event. While not everything was perfect, the most important aspect of the meeting – sharing the latest knowledge concerning the care of vascular anomalies was definitely achieved. Note that the "live" Vancouver meeting has been postponed until 2022.
Before the global lockdown, the ISSVA board had decided that beginning in 2021, we would hold a separate, more educationally focused meeting every other year. Boston was selected as the location for 2021, and Gulraiz Chaudry and the team were well on the way to planning the meeting when circumstances put these plans on hold. As of the time of writing, it seems likely that once again meeting in person will not be possible, and this will be an online meeting. We learned a lot from our first online workshop, but can learn more from the membership about how to make this and future meetings better. If you attended the online workshop you received a link to a survey concerning your experience. If you have not already completed it, I urge you to do so. This will give us important feedback to help make the 2021 – and future meetings – a better, more worthwhile experience.
A virtual meeting cannot replace the intimacy of engaging directly with friends and colleagues, but we recognize that there will always be some people who can't travel for one reason or another, but want to keep up with the latest in vascular anomalies. It is also possible that some people found the online experience more agreeable than they expected and will want an online option for future meetings. We don't know yet whether we will be able to offer this option for future workshops, but by completing the survey, you can let us know what you think about how technological options can improve the way we meet in the future.
Thank you for your continued interest and contributions to the ISSVA newsletter. Now, more than ever, we need your involvement. Please don't hesitate to contact me via the ISSVA website if you have ideas, proposals or other suggestions to help ISSVA continue to be a great organization.
Tony Penington, MD
President, ISSVA 2020-2022
Return to the Table of Contents or Skip Next Article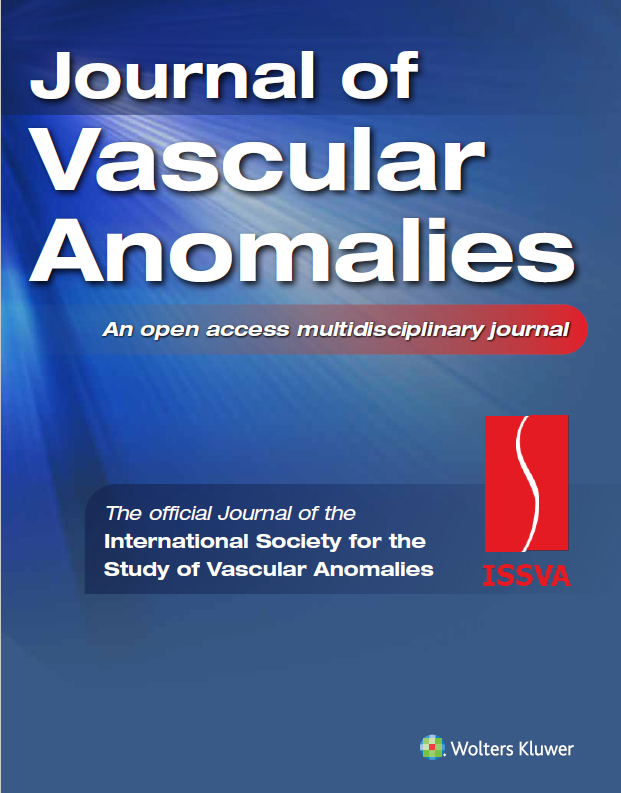 Journal of Vascular Anomalies (JoVA)
Editor-in-Chief: Gresham T. Richter

An open access multi-disciplinary journal

Learn More or Submit a Manuscript
Associate Editors
Karthik Balakrishan, MD
Stanford University

Eulalia Baselga Torres, MD
Sant Joan de Deu Barcelona Children's Hospital

Pinar Bayrak-Toydemir, MD, PhD, FACMG
University of Utah School of Medicine

Arin Greene, MD, PhD
Harvard School of Medicine

Dov Goldenberg, MD
Hospital das Clinicas University of Sao Paulo
Hospital Israelita Albert Einstein Plastic Surgery

Adrienne Hammill, MD
Cincinnati Children's Hospital

Matthews Hawkins, MD
Emory University

Gerald M. Legiehn, MD
University of British Columbia

Xiaoxi Lin, MD, PhD
Shanghai Ninth People's Hospital
Shanghai Jiao Tong University School of Medicine

Swee Tan ONZM MBBS PhD FRACS
Gillies McINDOE Research Institute

June Wu, MD
Columbia University
Editorial Board Members
Denise Adams, MD
Children's Hospital of Philadelphia

Joyce Bischoff, PhD
Boston Children's Hospital
Harvard Medical School

Francine Blei, MD MBA
Lenox Hill Hospital

Laurence M Boon, MD, PhD
Cliniques Universersitaires Saint-Luc

David Darrow, MD, MPH
Eastern Virginia Medical school
Children's Hospital of the King's Daughters

Steven J. Fishman, MD
Boston Children's Hospital
Harvard Medical School

Ilona Frieden, MD
University of California San Francisco
Benioff Children's Hospital

Paula North, MD, PhD
Medical College of Wisconsin

Tony Pennington, MBBS, FRACS
The Royal Children's Hospital Melbourne

Gilles Soulez, MD
University of Montreal

Mikka Vikkula, MD, PhD
University of Louvain
I am very excited to introduce the Journal of Vascular Anomalies (JoVA); an international, open access, peer-reviewed journal devoted to the publication of the highest quality research and reviews on congenital and acquired vascular lesions. This journal is the rewarding result of various disciplines, providers, and scientists collaborating on how to advance the treatment of children and adults afflicted with a vascular disorders. This is the first and only journal of its kind. This is your journal!! Sponsored and endorsed by the International Society for the Study of Vascular Anomalies (ISSVA) with the aim to provide a venue for ISSVA members to publish and review contemporary articles on the scientific inquiry, investigation, diagnosis and treatment of vascular anomalies.
Over the past decade, we have witnessed an exponential growth in the number of high-quality articles in the field of vascular anomalies albeit dispersed among a variety of journals with narrow audiences. We have also heard of, or experienced, many excellent manuscripts being denied by discipline-specific journals because of a limited interest or readership. Thus, in partnership with Wolters Kluwer, the ISSVA board of directors conceptualized JoVA to be the center-point and sounding board of all disciplines involved in vascular anomalies. Original papers, clinical reviews, case series, prospective studies, basic science, case reports and editorials will all be entertained for publication in JoVA. Submissions from every discipline in the field are encouraged.
Herein, JoVA provides opportunity to publish under the banner of a highly respected publisher and international organization to reach a global audience as an open access journal. A very experienced, multidisciplinary, international panel of acclaimed editorial board members have been selected to ensure the highest standard in publications. In a calculated decision, the ISSVA board selected an open access forum for JoVA. With the same opportunity to be an extensively referenced, high impact journal, open access allowed for expedited publication at reduced publications costs. This was also in line with publisher recommendations and current publishing trends of numerous respected peer reviewed journals.
Of note, Wolters Kluwer and ISSVA remain able and determined to get JoVA indexed in the revered MEDLINE and PubMed databases. High quality, impactful articles are needed. This will require an accepted application to Pubmed Central (PMC) at the end of the first year of publications. Once obtained, Pubmed IDs (PMID) can then be retroactively applied to already published JoVA articles. Per standard guidelines, a final application to full MEDLINE indexing will be submitted at year three and 40 articles.
Thus, I enthusiastically encourage all disciplines and individuals to submit their best research, innovation, case reports, and reviews to JoVA. To stimulate early growth of our authors and audience, ISSVA has negotiated a reduced fee for all published articles. ISSVA members will enjoy an additional discount with a charge of only $250 for early submissions. 10 high impact articles will be sponsored free of charge as selected by the board. So, get your material ready and submitted quickly.
We are looking forward to making JoVA a part of your educational and publishing experience in the world of vascular anomalies. Remember, this is our journal; one that embodies the multidisciplinary passion we share in caring for patients with vascular anomalies. Let's all add to its breadth and impact on the field.
Thank you again for the opportunity to be your editor. I am humbled and dedicated to making JoVA the premier journal of our field.
Submit your manuscript to JoVA ● Author Guidelines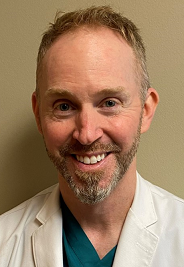 Sincerely,
Gresham T. Richter, MD FACS FAAP
Editor in Chief
Journal of Vascular Anomalies
Return to the Table of Contents or Skip Next Article
Difficult Cases Online with MAVA
Difficult cases are the most interesting and challenging aspect of our specialty and they always generate a lot of interest at our meetings. With the transition from an in-person meeting to a virtual meeting this past May, ISSVA had to condense our scientific program and made the decision to focus on abstracts, hence removing some of our Difficult Case Presentations. Our President-Elect, Francine Blei, has negotiated with the Hendren Project to host an online program of case presentations. The Hendren Project is a not-for-profit organization. Its mission is to provide digital resources to an online global community comprised mostly of pediatric surgeons and urologists. This will provide the vascular anomalies community with the opportunity to view some of these difficult cases. ISSVA has offered their authors the chance to present their cases on the Multidisciplinary Approaches to Vascular Anomalies (or MAVA) webinar series.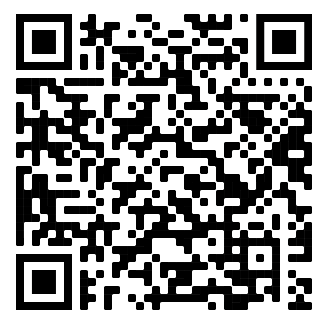 The series is moderated by ISSVA members Ann Kulungowski and Taizo Nakano. It was developed to facilitate international discussions regarding the evaluation and management of vascular anomalies, stressing the importance of a multidisciplinary approach. The need for web-based academic communication is critical now and MAVA has two years of experience building this platform for the vascular anomalies community. The webinar format consists of submitted case presentations, discussion moderation from a multidisciplinary team and selected outside expert specialists. MAVA's objectives are to increase awareness, disseminate education, and discuss/debate the appropriate evaluation and treatment of vascular anomalies. The live format allows for interactive exchanges between participants and expert panelists.
To see some of these difficult cases, please Sign Up for a future MAVA webinar or simply click on their QR code above.
Return to the Table of Contents or Skip Next Article
Registries
The FAIR (Findable, Accessible, Interoperable, and Reusable) principles, published in 2016 and now widely endorsed, are guidelines which allow registries to be computer findable, or searchable, without sacrificing privacy or losing control of data by the individual hospitals. That is because only the general information about the registry (metadata) and its accessibility policy is visible, while records (data) stay protected in the institution. It means that multiple registries can be searched or found, without institutions losing control of their data. The real-time interoperability among registries is still a long way from being realized, but developments are happening quickly. One of the first steps would be to annotate all information related to the registry and its data with ontologies, uniquely identified terms from a classification which, combined with semantic models, allow computers to capture information and understand relationships. With findable registries, clear access policies, and well-annotated records, it becomes easy to reuse data.
The EU has already started to encourage rare disease patient registries to become digitally FAIR. Like others in the vascular anomalies domain, the Vascular Anomalies European Reference Network (VASCERN) and its Registry of Rare Vascular Anomalies (VASCA) adopted the ISSVA Classification. This situation flagged the need for disease classifications such as that of ISSVA to become more computer-friendly if they wish to be adopted by FAIR registries.
Leo Schultze Kool and his team have started the process of turning the ISSVA classification into an ontology, in the OWL file (Ontology Web Language) format. The long approved ISSVA structure, terms, and complete genes list were kept intact, with the addition of all possible concepts and terms mapping to the most widely used ontologies: Human Phenotype Ontology (HPO), International Classification of Diseases - Version 10 (ICD-10), Systematized Nomenclature of Medicine – Clinical Terms (SNOMED-CT), Orphanet Rare Disease Ontology (ORDO), and National Cancer Institute Thesaurus (NCIT). Now the terms from ISSVA that are present in other disease ontologies have computer-readable mappings, and the terminologies that are special for ISSVA have received unique digital identifiers.
The ISSVA ontology will be freely available. If you are interested in this work or are starting a registry and would like to know more about ontologies or the FAIR principles, please contact Leo Schulze Kool via the Membership Directory.
Return to the Table of Contents or Skip Next Article
ISSVA Classification Review
The ISSVA classification of vascular anomalies underpins everything we do as a specialty and a society, including research into new treatments for vascular anomalies. It is an invaluable resource, and as a society we have a responsibility not only to promote its use but to maintain it and ensure that it is be relevant, now and in the future.
The classification is regularly updated by the scientific committee. Our specialty has seen unprecedented advances in the past 10 years, and we will continue to see exciting new discoveries. Last year, a group of vascular anomalies specialists invested in the project met to discuss future enhancements. We understand that there are some challenges with classification, such as the division of malformations into 'simple' and 'mixed'. The group also identified specific issues such as the heterogeneity of the category of capillary malformation which may be confusing for those new to the classification. We agreed that it is a good time to review the classification and assess whether it needs an update.
We hope to begin a review of the classification later this year, with the objective of generating recommendations to present at the next major scientific meeting, in Vancouver in 2022. Our goal is to gather a diverse cross-section of members representing a range of specialties to take part in this review. In particular, we encourage the involvement of younger members who can bring a fresh perspective to the classification. It is hoped that publications will result from this review. The success of the ISSVA Classification depends on you!
If you are interested in taking part in this valuable work, please contact the ISSVA Secretariat at: info@issva.org
Return to the Table of Contents or Skip Next Article
COVID-19 & Vascular Anomalies
There have been many questions about COVID-19 from our community since the World Health Organization (WHO) officially declared COVID-19 a pandemic on March 11, 2020. Many of those were about our patients' initial safety at the beginning of the crisis, and then precautions that should be taken as schools and businesses reopen. Our patient support communities joined forces to distribute information with the help of our international experts, and ISSVA played a large role in the distribution of this information. We have all relied on the Centers for Disease Control (CDC) for the latest public health information https://www.coronavirus.gov, and we have been keenly assessing the latest in published information (see Information for Complicated Vascular Anomalies Questions and Answers (FAQs)).
Recent articles have highlighted the role of the virus in angiogenesis and severe endothelial injury raising the question of an increased risk for our patients with vascular anomalies:
Pulmonary Vascular Endothelialitis, Thrombosis, and Angiogenesis in Covid-19. Ackermann M, Verleden SE, Kuehnel M, Haverich A, Welte T, Laenger F, Vanstapel A, Werlein C, Stark H, Tzankov A, Li WW, Li VW, Mentzer SJ, Jonigk D.Ackermann M, et al. N Engl J Med. 2020 Jul 9;383(2):120-128. doi: 10.1056/NEJMoa2015432. Epub 2020 May 21.N Engl J Med. 2020. PMID: 32437596
Circulating Markers of Angiogenesis and Endotheliopathy in COVID-19. Meizlish M, Pine A, Goshua G, Chang CH, Zhang H, Bishai J, Bahel P, Patel A, Gbyli R, Kwan J, Price C, Dela Cruz C, Halene S, van Dijk D, Hwa J, Lee AI, Chun HJ.Meizlish M, et al. medRxiv. 2020 Jul 1:2020.06.29.20140376. doi: 10.1101/2020.06.29.20140376. 2020. PMID: 32637968
In these times, it is important to capture as much information as possible to assess the outcomes of our patients with vascular anomalies. One initiative to help us understand these outcomes is the SECURE-VA registry – an international effort to understand the impact of COVID-19 on the health of patients with vascular anomalies. The registry contains de-identified data and did not require IRB approval at the site of initiation. To date, fewer than 10 patients have been enrolled, with no admissions to the ICU or death. Most patients have slight worsening of disease but only one experienced thrombosis. Please continue to enroll your patients in order to help us gain more information about the outcomes of this virus on our patient population. https://www.research.chop.edu/secure-va
Many questions were raised on the use of sirolimus during the pandemic. For vascular anomaly disease that was improved with mTOR inhibition, the consensus was that it would not be beneficial for a patient to be taken off of medication, the hypothesis being that with worsened disease, perhaps the virus would cause worsened vascular injury. We do not have answers to these questions, but there are several studies using mTOR inhibition at low levels in adult patients with serious COVID-19 infections.
It is important for patients and families to seek medical advice in these situations – but also critical for our community to compile and share information on the outcomes.
---
Nurse Practitioner Perspective
By: Jodie Simpson, Vascular Anomalies Nurse coordinator, Royal Children's Hospital (Melbourne, Australia)
With the increasing changes and challenges COVID-19 restrictions have placed on our practice, I thought I would share our experience on how things have changed for our Vascular Anomalies Multidisciplinary Clinic here at the Royal Children's Hospital (RCH) in Melbourne, Australia. I have also added some suggestions that may benefit your own clinical practice.
Our monthly Vascular Anomalies Multidisciplinary meetings are now held via Zoom without patients present. Telehealth appointments are made with our patients prior to, and after our multidisciplinary meeting to provide feedback information and clinical plans. Although this does have obvious disadvantages, especially not being able to assess patients in person, we have found that an online meeting platform has increased our opportunity to collaborate with colleagues who would usually be unable to attend our meeting due to location and time constraints. Our attendance numbers have almost doubled since moving to an online platform, with colleagues from interstate also able participle and provide valuable input.
For these meetings to be successful, we have found that in addition to relevant medical imaging, it is vital to have sound clinical photography. Often patients and parents need to take their own photographs, which can be a problem, but our Pediatrician, Dr. Rod Phillips, has developed a set of instructions that we send to patients. We have found that these instructions significantly improve the quality of photographs we receive:
Use really good lighting. Outdoors is often best. Avoid shadows on the area you are photographing.
Get the focus really sharp. This needs good lighting.
Sort your photos. Only submit a photo that is in good focus and well lit.
Keep the photos at high resolution, about 1 MB is ideal.
We hope you also continue to stay safe during these challenging times.
Return to the Table of Contents or Skip Next Article
2020-2022 ISSVA Board of Directors
A warm welcome to the 2020-2022 ISSVA Board of Directors. Our Board works tirelessly on behalf of the ISSVA membership, having committed wholeheartedly to the continued success and growth of the organization:
Tony Penington, President
Plastic surgeon, Melbourne, Australia
Francine Blei, President Eelect
Hematology/Oncology, NY, USA
Ilona Frieden, Past President
Dermatology, USCF, CA, USA
Leo Schultze Kool, Vice President
Interventional radiology, Nijmegen, Netherlands
Denise Adams, Secretary
CHOP, Philadelphia, USA
Juan Carlos Lopez-Gutiérrez, Treasurer
Plastic Surgery, Madrid, Spain
Dov Goldenberg, Scientific Committee Chair
Plastic Surgeon, Sao Paulo, Brazil
Gresham Richter, Editor in Chief
Otolaryngology, Little Rock, Arkansas, USA
Michel Wassef, Member at Large
Pathology, Hôpital Lariboisière, France
Annouk-Anne Bisdorff-Bresson, Member at Large
Interventional radiology, Hôpital Lariboisière, France
Meet Dr. Bisdorff-Bresson
Miikka Vikkula, Member at Large
Clinical geneticist, Brussels, Belgium
Meet Prof Vikkula
Return to the Table of Contents or Skip Next Article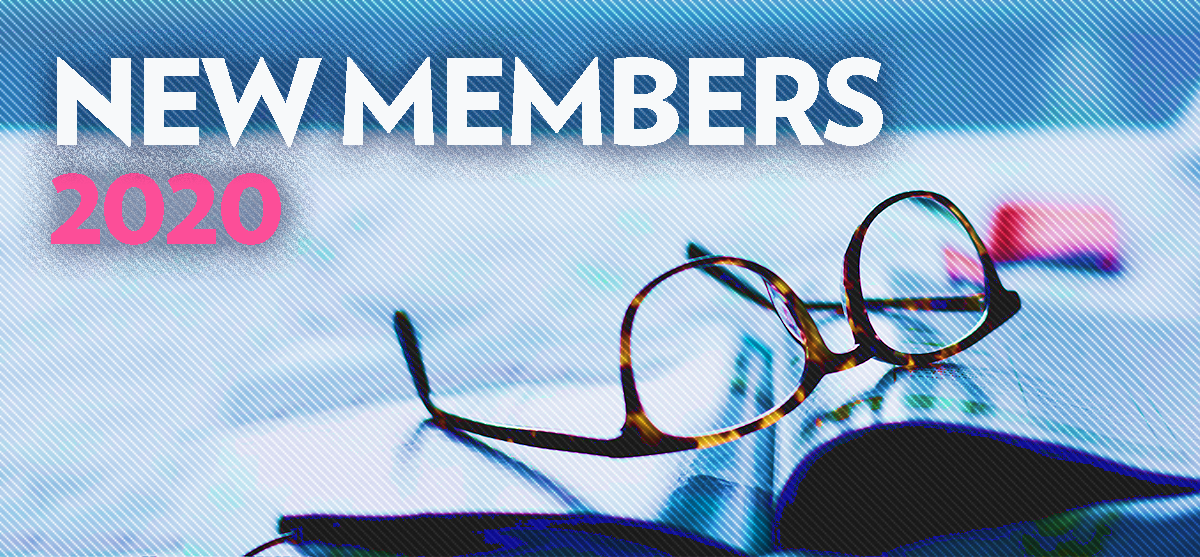 Welcome to new ISSVA members!
There is power in numbers, and our numbers are growing! We are greatly encouraged that the past months have seen a meaningful increase in our membership. More members mean more opportunity to share best practices in our specialty, and potentially contact another member who may be able to provide personal experience regarding a relevant difficult case you are handling.
Active Members
Paula Angeleli Bueno de Camargo, PhD
Aparna Annam, D.O.
Sherry Bayliff
Juliana Bonilla-Velez, MD
Michael Briones
David F. Carpentieri, MD
Giacomo Colletti, MD
Daniel L. Cooke, MD
Roshni Dasgupta
Austin DeHart
Tine Engberg Damsgaard, MD, PhD, MRBS
Esteban Fernandez Faith, MD
Shoshana Greenberger
Deepti Gupta
Angela Kadenhe-Chiweshe, MD FACS FAAP
Kyung R. Kim, MD
Natalia Kiselyova
Mark Koh, MD
Sara Kreimer
Joseph Lam, MD
Margaret T. Lee
Sang Yub Lee, MD
Paul S. Lewis, Jr., MD
Dong Li
Carol Macarthur
Victor Martinez Gonzalez, MD, PhD
Eric J. Monroe
Patrick Munson, MD
Gary Nesbit
Elizabeth L. Nieman, MD
Emily R. Ochmanek
Kiran S. Petkar, MS, MCh, DNB
James D. Phillips, MD
Joseph Reis, III, MD
Kristy L. Rialon, MD
Sonal Shah, MD
Tomoyoshi Shigematsu, MD, PhD
Cathryn Sibbald, MD
Patrick Smits
Graham M. Strub, MD, PhD
Stavros Tombris, MD, PhD, DDS
Carolina Whittle, MD
Moritz Wildgruber
Lara Wine Lee, MD, PhD
Teresa Wright
Melinda Wu
Associate Members
Ahmed Abdallah Arafat
Vijaykumar K. Agrawal, MD
Leopold Arko, IV, MD
Autumn Atkinson, MD
Jessica A. Bell, MD
Shayla Bergmann, MD
Jacob J. Bundy, MD, MPH
Jeik Byun, MD
Philip Chan, MBBS, MMed, FRANZCR
Natalie Cunningham, MD FRCPC
Iqbal Hussain Dogar, Sr.
Erica M. Fallon
Josue A. Flores Daboub
Francis Fortin
Stephanie A. Fritch Lilla, MD
Veroniek Harbers, MD
Ziad Khatib
Dana M. LeBlanc, MD, MS
Eric Levi
Rebecca Levy
Caroline T. Seebauer
Bhuvana Setty, MD
Sweeti V. Shah
Kumar K. Shashi, MD
Darshan E. Variyam
Kevin Wong, DO
Affiliate Members
Catherine Bull, C-PNP, ARNP
Laurin Cummins, RN
Heather D. Wright
Return to the Table of Contents or Skip Next Article
Message Boards
Connect with other ISSVA members, ask questions, network and stay in touch during the COVID-19 pandemic on ISSVA's Message Boards (log in required). These message boards allow you to answer other member questions or to present your own for the membership to review and answer.
Return to the Table of Contents

UPCOMING ISSVA MEETINGS
2021: Virtual Educational Meeting - Details to be announced as they are finalized
2022: ISSVA World Congress (Vancouver, Canada): 10-13 May 2022
---
OTHER MEETINGS OF INTEREST
In keeping with the ISSVA policy, and with the approval of its Board of Directors, we announce the following meetings. This does not indicate an endorsement or sponsorship of these meetings:
23 - 24 October, 2020
Saragosse, Spain
The 12th Congress of the Spanish Society of Vascular Anomalieswill be held in Alicante next October 23th and 24th. This year, focus is on Capillary Malformations
For information: http://ww2.seav.org