ISSVA 2020
The International Society for the Study of Vascular Anomalies (ISSVA) will host ISSVA 2020, the 23rd Workshop for the Study of Vascular Anomalies, in the beautiful city of Vancouver, in British Columbia, Canada from May 12-15, 2020. Vancouver is great site for this Workshop! It is a city that unites an urban metropolis with the sea and mountains. It will also be the first time since 2008 that the Workshop will be held in North America.
Learn More About ISSVA 2020 and sign up to receive e-mail updates. We look forward to seeing you in Vancouver!
ISSVA 2018 Award Winners
John Mulliken Award for Best Scientific Paper:
Mosaic RAS/MAPK variants cause sporadic vascular malformations which respond to targeted therapy
Satyamaanasa Polubothu; Mary Glover; Lara Al-Olabi; Katherine Dowsett; Katrina Andrews; Paulina stadnik; Agnel P Joseph; Rachel Knox; Alan Pittman; Graeme Clark; William Baird; Neil Bulstrode; Kristiana Gordon; Darren Hargrave; Sue Huson; Thomas Jacques; Gregory James; Hannah Kondolf; Loshan Kangesu; Kim Keppler-noreuil; Amjad Khan; Marjorie Lindhurst; Mark Lipson; Sahar Mansour; Justine O'hara; Caroline Mahon; Anda Mosica; Celia Moss; Aditi Murthy; Juling Ong; Victoria Parker; Jean-baptiste Riviere; Julie Sapp; Neil Sebire; Rahul Shah; Branavan Sivakumar; Anna Thomas; Alex Virasami; Regula Waelchli; Zhiqiang Zeng; Leslie G Biescker; Alex Barnacle; Maja Topf; Robert Semple; Elizabeth Patton; Veronica Kinsler
Robert Schobinger Award for Best Clinical Paper:
Lymphatic malformations treated by venous anastomosis technique based on flow assessment
Motoi Kato; Shoji Watanabe; Azusa Watanabe
Stephan Belov Award for the best poster:
Intrinsic Lymphatic Endothelial Cell Defects: A Contributor to Secondary Chylothorax Development in Pediatric Congenital Cardiac Anomaly Patients
Aqsa Shakoor; Christopher Kitajewski; Michael Schonnin; Ajit Muley; Rozelle Corda; Sophia Chrisomalis-Dring; Paul Chai; June Wu; Carrie Shawber
Odile Enjolras Travel Award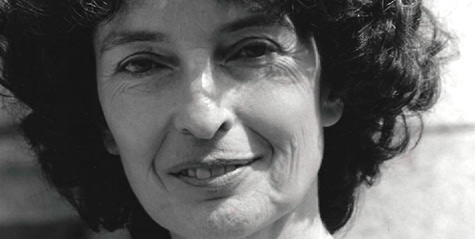 This year we were pleased to offer the Odile Enjolras, MD, Travel Award in honor and memory of our colleague and long-time member. This award has been established to assist promising investigators and clinicians with costs of attending the international workshop.
2018 Travel Award Winner:
Ximena Calderón-Castrat
Lima, Peru